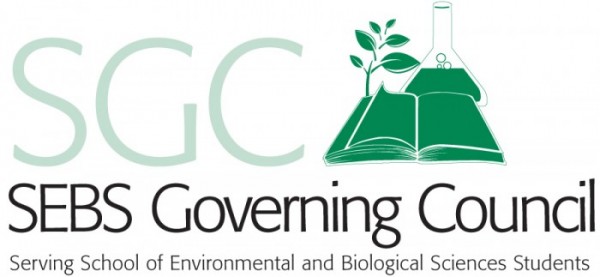 The SEBS Governing Council (SGC) serves the student body of the Rutgers School of Environmental and Biological Sciences (SEBS). By reaching out to both the community and the faculty/administration, the SGC works to amplify the student voice and represent the needs and concerns of the student body. The council also allocates budgets for student groups affiliated with the School of Environmental and Biological Sciences.
---
Meet the Executive Board!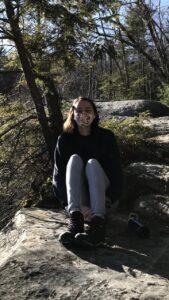 Message from the President
Welcome to SGC!
My name is Katie Scott and I'm the President of SEBS Governing Council!
I'm a senior majoring in Microbiology and pursuing Environmental Science/Engineering in grad school. I love reading, drawing, and looking for the one big orange fish in Passion Puddle (if you see him tell him I said hi). I've been in SGC since my first year at Rutgers, and I served as Allocations chair for two years. I've met some amazing people through Council and have grown to be so proud of SEBS.
I hope that this year, we can continue to serve the SEBS student body as best as we can through a remote platform. My goals for this semester include improving the turnover process, recruiting more members of council, and establishing a precedent for Diversity & Inclusion on SGC.
Please reach out to me at president.sgc.council@gmail.com!
a
Vice President
Hi!
I'm Richard Yang, and I'm a sophomore majoring in Biotechnology. In my free time, I love playing tennis and video games. I also enjoy working in the laboratory in the field of cancer research.
I joined SGC in my freshman year and quickly fell in love with serving the student body. I particularly enjoy innovating new ideas and projects that benefit all SEBS Students.
I'm honored to serve as the Vice President of SGC this semester, and please reach out to me with any questions or concerns!
Recording Secretary
Hi!
My name is Morgan Mark and I'm a junior majoring in Bioenvironmental Engineering. I currently work at the Conserve Wildlife Foundation of New Jersey and I assist with bog turtle, diamondback terrapin, and red fox surveys. My goal is to be a habitat restoration engineer who develops strategies to improve environments for people, plants, and animals alike.
I'm excited to be your Recording Secretary this semester, and please feel free to reach out to me with any questions!
Treasurer
Hello!
I am Fizza Naqvi! I currently hold the treasurer position for SEBS Governing Council.
I am a sophomore majoring in Biochemistry and I am planning on obtaining a Chemistry Education certification. I am interested in laboratory research in the realm of oncology/virology/infectious diseases, which is why I would like to continue my education by attending graduate school and working in the pharmaceutical industry later on.
I was introduced to SGC during my first year at Rutgers and I loved the work that this organization was doing. I am thrilled to be taking on a more involved role in SGC!
Internal Affairs Chair
Hi! Thanks for taking the time to visit our SEBS SGC page!
My name is Josee Westrich, and I am an animal science major on the pre-veterinary science track and plan on applying to veterinary school after my time at Rutgers. Outside of classes, I am involved in a research lab with a microbiology focus and serve as part of the mentoring program for Rutgers Veterinary Science Club. Prior to the pandemic, I also enjoyed the opportunity to sit puppies for our Seeing Eye Puppy Raising Club and loved making periodic visits out to our campus farm to see animals for much needed break from studies. In my free time, you can find me drawing, hiking and photographing nature in explorations of new flower gardens/parks.
The small supportive community SEBS offers has helped me to grow academically and professionally on a number of levels and serving on SGC has been a great way to connect with like-minded peers. My hope is that even while we are all apart during these precarious times that the voices composing the student body can continue to be and feel heard. I am excited to serve as the Internal Affairs Chair for the Spring 2021 semester! Please don't hesitate to reach out if you have any question/concerns about council and/or have interest in joining!